Zoom Webinar by Alan Levy from Alan Levy Attorneys Inc.
Don't be caught in the dark!  Managing Agents and the Property Practitioners Act, 2019 (PPA)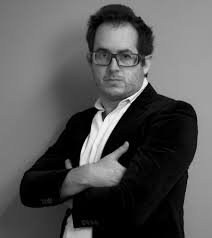 ALAN LEVY ATTORNEYS | Office Tel: 010 001 8209 | Ground Floor, 21 Scott Street, Waverley, Johannesburg | www.alattorneys.co.za
Examining the following in this webinar:
What Managing Agents (MA's) who are registered as Estate Agents need to look out for in the new PPA;
What MA's who are NOT registered as Estate Agents need to do in terms of the PPA;
Exactly who at a MA's office needs to hold a Fidelity Fund Certificate (FFC) and be a Property Practitioner in terms of the PPA;
Some key differences between the Estate Agency Affairs Act, 1976 (EAAA) and the PPA.
Please register for the free Zoom Presentation.
You will receive an email with the Zoom link.
Your information will only be used to receive NAMA Events information. No SPAM and you can unsubscribe at any time.