Introducing the Replay Webinar from Mike Addison (Addsure)
Insurance and Covid-19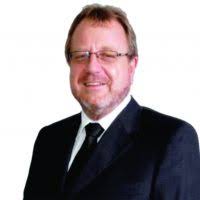 Mike Addison, is co-owner and director of Addsure, a registered financial services provider (FSB Licence No 15269). With a banking, finance, insurance and property background, sectional title insurance was an almost perfect fit for an area of expertise / specialty. Mike started his career in banking (initially Barclays Bank in 1979), completing his studies (CAIB(SA)) while working his way up the corporate ladder. He gained experience in asset finance (Nedfin Bank) and later Unibank Ltd where asset finance including property finance and insurance fell under his wing. Addsure was born some twenty years ago since when Mike' passion for property and insurance started to evolve into the practice Addsure is today. Over many years, Mike has become well known for his presentations and workshops in easy to understand format assisting many community schemes in their efforts to reduce risk and properly protect themselves. Mike has been a strong NAMA supporter since its formation and been involved with and presented at many NAMA events over the years. The lighthouse logo, a registered Addsure trademark is in itself an interesting brand story – The Addison family descends from generations of lighthouse keepers. More about that can be found at the Addsure website. Today, Mike and the Addsure team remain committed to community risk prevention and sectional title insurance cover in South Africa.
What will you learn from this webinar:
Policies and Sections - Response
Mitigation of risks
Trends and considerations
Length of this webinar:
53 minutes
Thank you to our
Main Sponsor

Please be advised that viewing/participation of this webinar can only be done by REGISTRATION.
To register for this webinar, please complete the information required below.
This registration/invitation can be forwarded.
Cost of this webinar:
NAMA Members = Free
Non-NAMA
Members = R350,00
August 27, 2020
14:00 (Johannesburg time)
Registration is closed for this webinar.