Introducing this exclusive Webinar by Chantelle Gibb from MG Taute Auditors
Financial Statements of a Body Corporate
More about MG Taute Auditors

Clients of the firm include Estate Agents/ Attorneys Trust Accounts, Private Companies, Close Corporations, Sole Proprietors, Farming Operations, Trusts, Individuals, Schools, Debt Collectors, Financial Services Board Audits, Bodies Corporate, Homeowners Associations and Federations. We render the following services: Audit Services for:  Body Corporates  Non-Profit Companies  Attorney's Trust Accounts  Private Companies  Estate Agents Trust Accounts  Debt Collector Trust Accounts  Valuations  Internal Control Audits  Compilation of Financial Statements  Income Tax Returns for Individuals, Companies, Body Corporates and Trusts  Provisional Income Tax for Individuals, Companies, Body Corporates and Trusts  Handling of SARS queries and lodging disputes  VAT Registration and Returns  PAYE Registration and Returns  PAYE Reconciliation and IRP5/IT3 certificates  UIF Registration a UI19 submission  Compensation Commissioner Registration and Returns  Founding of Trusts  Founding of Companies  All changes at CIPC relating to companies  Submission of Company Annual Returns at CIPC We are registered with:  IRBA: Independent Regulatory Board of Auditors  SAICA: South African Institute of Chartered Accountants  SARS: Tax Practitioners
What will you learn from this webinar:
The Act, Regulations and Rules
Why must an audit be done and by whom
The financial reporting framework
The audit opinions
What the financial statements must contain
Report on other legal & regulatory requirements
The reserve fund
Fidelity insurance
The 10-year repair and maintenance plan
Receive a Reserve Fund Calculation Template with the webinar link
Length of this webinar:
15 minutes
Thank you to our
Main Sponsor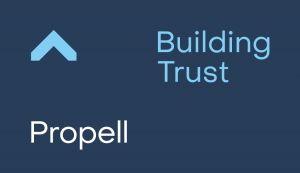 Please be advised that viewing/participation of this webinar can only be done by REGISTRATION.
To register for this webinar, please complete the information required below.
This registration/invitation can be forwarded.
One Non-Verifiable CPD point can be earned by watching this webinar
Cost to attend this webinar | R60 for Non-NAMA Members
October 1, 2020
14:00 (Johannesburg time)
* we will not spam, rent, sell, or lease your information *