Introducing this exclusive webinar by

Gavin Glass, Evac+Chair South Africa, Owner;
Chris Coetzee, OHSS Consulting (Pty) Ltd, Owner;
Yvette Glass, Evac+Chair South Africa, Owner 
OHS Risk Management? or Risking it all?
More about the Presenter ...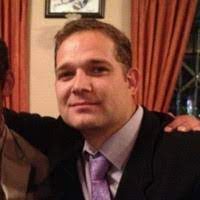 Chris Coetzee, OHSS Consulting (Pty) Ltd, Owner. He is an Occupational Health and Safety Practitioner specialising in Fall Protection Plans, Hazard Identification and Risk Assessments, Incident and Accident Investigations, and Safety Management Systems / ISO and is the owner of OHSS Consulting (Pty) Ltd.
More about this webinar ...
This webinar explains the legal requirements in terms of the current Occupational Health & Safety Act and its compliance as well as a brief insight into the new OHS amendments soon to be enacted. It is the goal of the OHS Act and updated amendments to ensure total compliance with legislation. What is your role in this? What are the risks and how can you effectively mitigate them? We look forward to discussing this with a Safety Practitioner and introducing a Risk-based thinking Management solution to you and your Properties.
Reserve your spot for this free webinar ...
NAMA Mailing list permission
Your information will only be used to receive NAMA Events information. No SPAM and you can unsubscribe at any time.